Welcome to my Bearhawk Website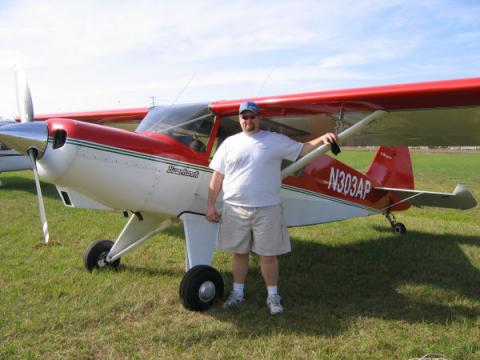 They call me Papakeith, PK, or just Papa. My real name is Keith Salisbury, and I'm your average guy.  Well, maybe slightly larger than average.   It seems that I have always been drawn to things that the mainstream of society deems "odd".  Dirt bikes, Firearms, and other hobbies like that.  Even so,  I certainly never thought I'd end up starting a construction project like this one.
I am not a professional builder. I don't pretend to be.  I'm muddling my way through this one day at a time. All information put on this site is mostly for my benefit.  I'm just letting you have a peek into my world.  Enjoy the ride.
 The build officially began on May 7th, 2006.  If all goes according to plan these pages should mark my progress toward completion.